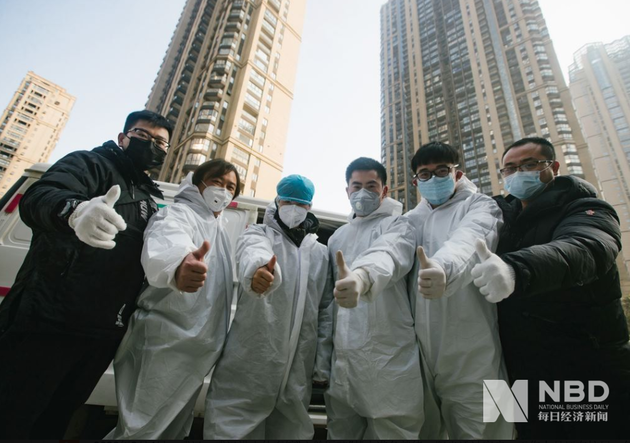 Photo/Zhang Jian (NBD)
Feb. 12 (NBD) -- A raft of Chinese enterprises started going back to work this week amid the national fight against the novel coronavirus (COVID-2019) outbreak.
Real estate companies such as Greenland Holdings, Zhongliang Holdings and Tahoe Group have begun operation, and senior executives of some real estate enterprises wrote letters to their employees, promising not to lower salary or cut jobs.
Having employees work online at home has become a common choice for internet companies to combat the virus spread. Alibaba, Baidu, Sohu, NetEase and ByteDance required workers not to come to the office this week. Technology titan Tencent announced on Sunday that to keep all staff members safe and healthy, employees will be allowed to work at home until February 24.
For the automobile industry, carmakers including Tesla, Mercedes-Benz, SAIC Motor, NIO and BYD have restarted manufacturing in China, whereas others such as Toyota chose to delay the time for the re-opening of factories due to the challenges of insufficient auto parts supply and uncertainty of logistics.
Though most Chinese delivery companies have restart functioning now, it still takes time for companies in the upstream of logistics sector and delivery firms to operate normally, an industry insider told National Business Daily (NBD).
In a circular released over the weekend, the State Council, or China's cabinet, urged efforts to protect workers from getting infected and meanwhile resume production as soon as possible. It's noticed that enterprises back to work have taken a series of precaution measures.
ByteDance, for example, implemented detailed safety measures, carrying out office disinfection, formulating emergency mechanism, purchasing masks and providing psychological counseling and other supports. NBD learned that every employee of ByteDance needs to report their health status and BYD required its employees to apply for approval if they want to leave one office to another.
While putting priority to safety of employees, some companies go further to help with epidemic control. A number of firms including Foxconn Technology Group, BYD and Sinopec have started to manufacture masks, disinfectants, clothes and other medical supplies.
BYD unveiled that masks and disinfectants produced by the company will be put into the market on February 17 and the production capacity of masks is expected to reach 5 million units per day.
Email: gaohan@nbd.com.cn
Editor: Gao Han