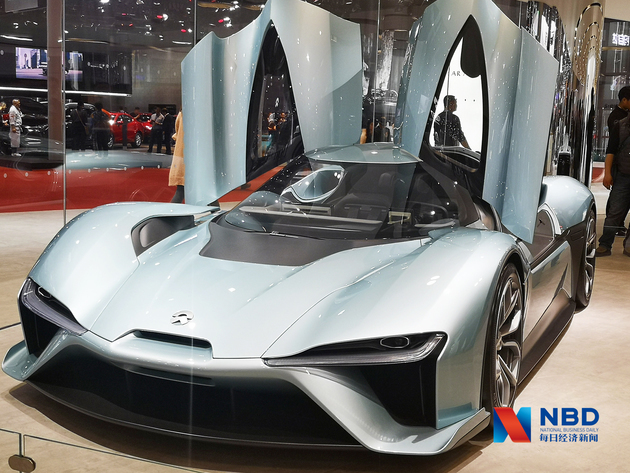 Photo/Zhang Xiaoqing (NBD)
Feb. 17 (NBD) – "It's a normal practice. Business is business, and investors' thinking is quite understandable." So said a senior executive with NIO (NYSE: NIO) when reached by media outlets for comments on Hillhouse Capital Management Ltd's liquidation of its shares in the electric vehicle manufacturer.
According to documents submitted Saturday to the U.S. Securities and Exchange Commission, as of December 31, 2019, Hillhouse Capital, which was once the third largest shareholder of NIO with a 7.5 percent stake, no longer holds shares in the carmaker. The Beijing-based firm also cleared its shares in Tesla, Apple, Amazon and several other companies, and bought stakes in three biomedicine companies and video conferencing company ZOOM.
Some analysts deem Hillhouse Capital's decision as a cautious attitude towards NIO's future, while some held in the views of the Beijing-based management firm, the investment in NIO has been paid off.
National Business Daily noticed that one day before Hillhouse Capital's announcement of liquidation, NIO said it has entered into definitive transaction documents with two unaffiliated Asia-based investment funds.
Pursuant to the agreements, NIO will issue and sell convertible notes in an aggregate principal amount of 100 million U.S. dollars to the funds through private placement. The closings of both placements are expected to occur on or prior to February 19, 2020.
For the third quarter of 2019, NIO reported net loss of around 2.52 billion yuan (361.1 million U.S. dollars), representing a decrease of 23.3 percent from the previous quarter and a drop of 10.3 percent from a year ago. Cash and cash equivalents were around 981 million yuan, a decrease of 58.3 percent from the previous quarter.
Email: gaohan@nbd.com.cn
Editor: Gao Han